The eminent Hollywood star, Kevin Spacey, is in news due to the confessions of actor Anthony Rapp who accused the veteran actor of making sexual advances towards him under the influence of alcohol in 1986.
Following the controversial news of sexual assault, Netflix announced that it would not produce and make the 6th and final season of House of Cards unless the issue is resolved. Netflix along with the media partner, Media Rights Capital, came out clear on this issue of sexual assault by the lead actor of one of their drama serial which is eminent and famous because of the acting of Kevin Spacey and brilliant plot. Both the companies have asked for time until and unless the lead actor of the House of Cards comes out clean over this issue.
This incident started last Sunday on 29th of October when actor Anthony Rapp accused Kevin Spacey of making sexual advances during a party when he was just 14 years old. This news was published by BuzzFeed News and soon the controversy stirred new confessions from people who encountered similar situations with the renowned actor. Upon criticism, Kevin Spacey tweeted that he could not recollect any such memory and if anything like that had happened under the influence of alcohol, he owed an apology to Rapp. The trouble started when in an extended statement, Kevin Spacey revealed that he is gay and had been in relationships with both genders in the past.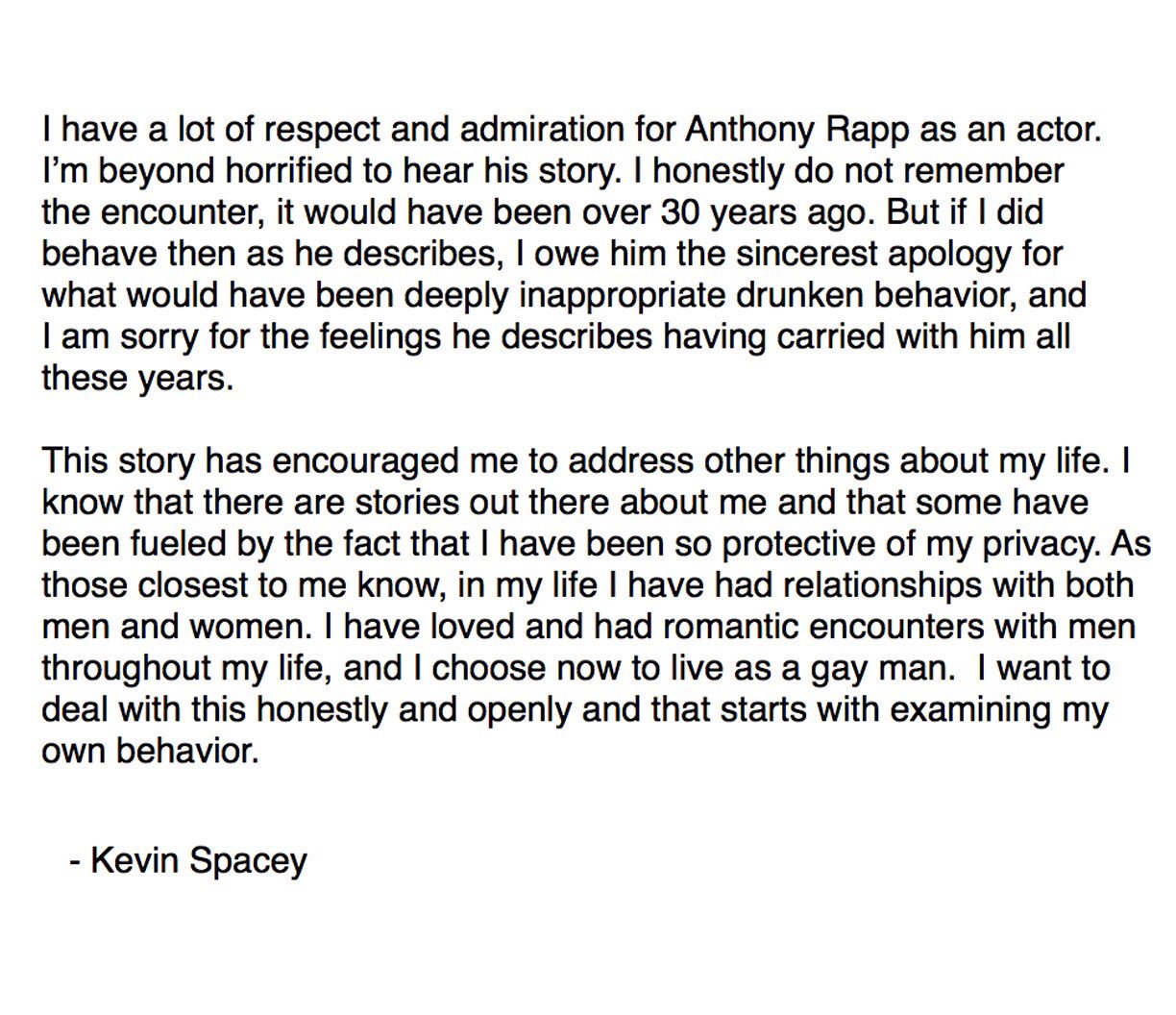 This statement met with a lot of criticism as people saw the ugly attempt to label himself as a gay to just surmise the chaos that had just begun. This lit a new debate regarding the prejudice beliefs held against pedophiles and homosexuals.
This has been a very terrible year for Hollywood where several eminent stars have been under the spotlight for shameful acts that they had been accused of doing in the past, while the allegations against Harvey Weinstein have yet not received a fair trial, the news regarding Kevin Spacey has surfaced. This is not beneficial for the industry where youngsters enter with resolve and dreams to accomplish but trapping these young innocent minds into the unethical issues of casting couches. The move by Netflix and its associate company came as a positive sign where it became clear that no matter how famous an actor is if his/her name is involved in a condemnable act, he/she must face the consequences.