Recently, the engineers of Sony and IBM have developed a new magnetic tape system which has the capacity of storing 201 gigabits of raw data per square inch. Both the companies have ventured into a project which focuses on the designing and development of a data drive capable of holding 330 terabytes in a single cartridge which is equivalent to the size of a small metal strip.
This is a new world record that was achieved by both the companies that were able to capture such an enormous data storage into such a tiny structure precisely capable of holding 330 terabytes which is equivalent to storing 330 million books. The inception of tape drives dates back to almost 6-decades back and was initially used in government institutions of taxation and health care for storing public data in large amounts. The very first tape drive established by IBM was capable of holding just 2 megabytes. The magnetic tape was developed by Sony Inc. and with the passage of time, the technology developed which resulted in the advancement of this magnetic tape peripheral.
Sony entertainment was the main user of this magnetic technology before the progression in this field, the use of this data storage was mainly used to store movies and media content that were under the ownership of Sony. The purpose of this drive was to backup data, maintain archives, and aid Sony entertained in storing different data resources.
The world's largest physical hard drives are capable of holding 60 TB which is half the capacity of Sony tape cartridge. These physical drives are twice in size but have the capacity of holding half the data when compared with contemporary Sony tape cartridge. These new cartridges have a higher density of magnetic recording sites which effectively records and transmits the data which can be used easily for data extraction.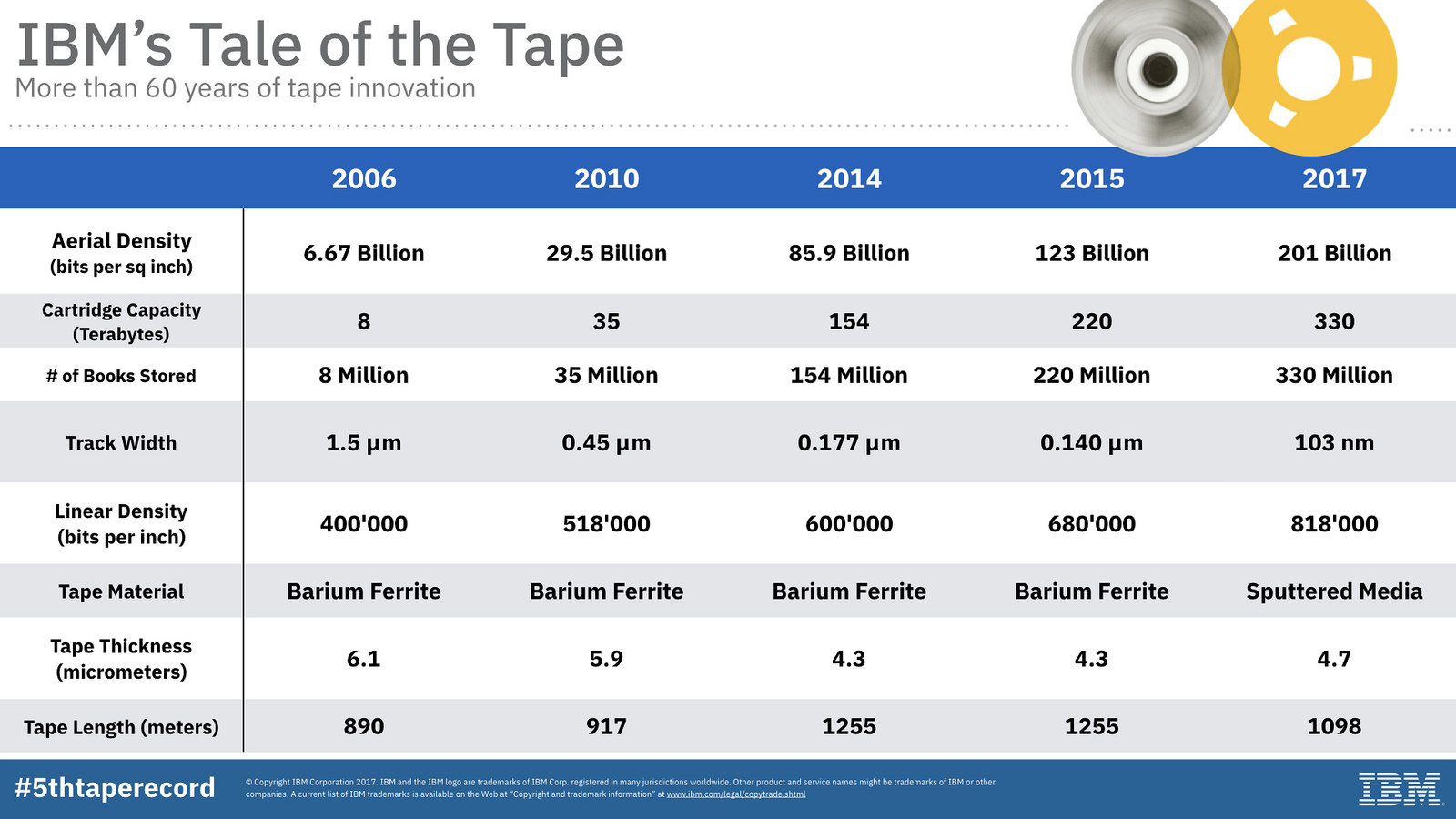 Sony's new cartridge tape has 2 major improvements, firstly the the new built-in lubricant layer makes it easy for the machine to run smoothly and a type of magnetic layer.
Watch the link below for more information: